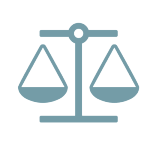 First Circuit Affirms Dismissal of Suit Alleging MERS Loan Assignment Invalid
The First Circuit Court of Appeals recently affirmed a district court's dismissal of a borrower's suit to prevent a trustee from moving to foreclose, finding that Mortgage Electronic Registration Systems, Inc. (MERS) can validly assign a mortgage despite not holding beneficial title to the underlying property.
In 2007, the borrower obtained a mortgage to purchase a property, and executed a promissory note identifying MERS as the mortgagee, to act as nominee for the lender.  The mortgage also granted power of sale to MERS.  In 2008, MERS assigned the mortgage to a third-party bank as trustee (Trustee).  The borrower defaulted on the loan in 2008, and the Trustee initiated foreclosure proceedings.  The borrower subsequently filed suit against the Trustee and servicer of the loan to enjoin the foreclosure sale, claiming that the Trustee could not foreclose on the property because MERS's original assignment of the loan was invalid.
Reaffirming controlling authority, the First Circuit held that a mortgage contract can validly make MERS the mortgagee and authorize it to assign the mortgage on behalf of the lender, despite not holding beneficial title to the underlying property.  The appellate court further held that borrowers do not have standing to challenge a mortgage assignment based on an alleged violation of a trust's pooling and servicing agreement.
The First Circuit separately held that the district court had properly dismissed the borrower's "obsolete mortgage" claim under Massachusetts law.  Under that law, a mortgage becomes obsolete and is automatically discharged five years after the expiration of the stated term of maturity date of the mortgage.  The First Circuit rejected the borrower's claim that the acceleration of the maturity date of a note affects the five-year limitations period for the related mortgage.  The appellate court summarily affirmed the district court's dismissal of the suit for failure to state a claim.
The action is Hayden v. HSBC Bank USA, N.A., et al., No. 16-2274, and a copy of the opinion may be found here.