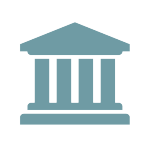 FinCEN's Data Shows Continued Increase in SAR Filings
According to data provided by the U.S. Treasury's Financial Crimes Enforcement Network (FinCEN), the number of Suspicious Activity Reports (SARs) filed by financial institutions continues to increase each year. In 2019, more than 2.3 million SARs—an average of 6,305 per day—were filed across all reported industries (which include insurance companies, loan or finance companies, and depository institutions, among others). FinCEN's data for January through August 2020 reveals that financial institutions are currently on pace to file even more SARs this year; almost 1.6 million, or 6,452 per day, have already been filed.
Depository institutions alone filed more than 1.1 million SARs in 2019 and 786,354 between January and August 2020. Loan and finance companies filed 25,925 SARs in 2019, which represents a 22.6% increase from 2018. More than fifteen thousand SARs have already been filed by loan and finance companies in 2020.
In an effort to detect and prevent money laundering, the Bank Secrecy Act requires financial institutions to file SARs to report certain transactions which have been deemed "suspicious," including cash transactions exceeding $10,000, the purchase of negotiable instruments with cash, and any other suspicious behavior that might indicate criminal activity. Financial institutions are required to file a SAR within thirty days after noticing suspicious activity, or within sixty days if no suspect was identified on the date of detection. SARs, and any information that would reveal the existence of a SAR, are strictly confidential.