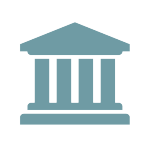 FinCEN Seeks Comments on Potential Requirements Under the Bank Secrecy Act
FinCEN has issued an advance notice of proposed rulemaking (ANPRM) to seek public comment regarding proposed regulations under the BSA to collect, report, and retain information on persons involved in certain real estate transactions.
The ANPRM would help FinCEN prepare a potential proposed rule that would look to impose nationwide recordkeeping and reporting requirements on certain individuals participating in transactions involving non-financed purchases or real estate. FinCEN seeks comment on the potential scope of any such regulations, including at least the following: (i) the persons who should be subject to the requirements; (ii) which types of real estate purchases should be covered; (iii) what information should be reported and retained; (iv) the geographic scope of such a requirement; and (v) the appropriate reporting dollar-value threshold. FinCEN will also accept general comments regarding the risk of money laundering and other illicit financial activities in the real estate market and the extent to which any reporting requirements would mitigate the risk. FinCEN has released eighty two questions for which it seeks comments. The agency also invites other relevant comments on the issue.