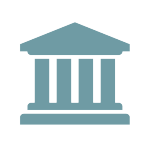 FinCen Releases Third Edition of its SAR Stats Technical Bulletin
The Financial Crimes Enforcement Network recently released the third edition of its SAR Stats Technical Bulletin for March 2017. The report compiles Suspicious Activity Report (SAR) statistics from March 1, 2012 through December 31, 2016. The report includes multiple categories of suspicious activities nationwide and broken down by U.S. state or territory. The third edition covers depository institutions, money services businesses, securities and futures firms, insurance companies, casinos and card clubs, loan or finance companies, housing government sponsored entities, and other types of financial institutions.
The report may be viewed here: https://www.fincen.gov/sites/default/files/sar_report/2017-03-09/SAR%20Stats%203.pdf.