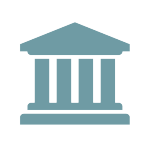 FinCEN Releases Advance Notice of Proposed Rulemaking for No-Action Letter Process
FinCEN has recently released an Advance Notice of Proposed Rulemaking (ANPRM) regarding the potential implementation of a no-action letter process at FinCEN. FinCEN seeks public comments from regulated parties, governments, regulators, and other interested groups.
Generally, a no-action letter is a form of enforcement discretion where an agency states in a letter to an entity that it will not take enforcement action against the submitting entity for the specific conduct discussed. Section 6305(a) of the Anti-Money Laundering Act of 2020 states that the Director of FinCEN should work in consultation with the Attorney General, the Federal functional regulators, State bank supervisors, State credit union supervisors, and other federal agencies, as necessary, to determine whether or not to create a process for FinCEN to issue no-action letters. This is in response to inquiries by entities on how anti-money laundering laws as well as laws and regulations established to prevent financing of terrorism would apply to specific conduct the entities undertake. FinCEN's stated expectation is that implementation of a no-action letter process has the potential to facilitate the improvement of financial institutions' compliance programs.
The addition of a no-action letter process may impact or overlap with other forms of regulatory guidance and relief already provided by FinCEN, this includes administrative rulings among other things. Comments on the ANPRM should consider this implication as well. Comments for the ANPRM must be submitted on or before August 5, 2022.