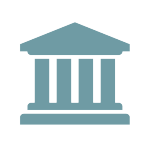 FinCEN Proposal Would Extend Anti-Money Laundering Requirements to All Banks
The Financial Crimes Enforcement Network (FinCEN) has proposed a rule that would close a regulatory gap by extending anti-money laundering (AML) requirements to banks and other institutions that are not currently required to comply with those rules.
Under existing FinCEN regulations, banks that lack a Federal functional regulator are exempt from AML program requirements. FinCEN estimates that there are a total of 740 such banks countrywide. These institutions include state-charted non-depository trust companies, state-chartered credit unions, state-chartered banks and savings and loan associations, state-chartered building and loan associations, and Puerto Rican and U.S. Virgin Islands-registered international banking entities.
The proposed rule would prescribe minimum AML standards, such as Customer Identification Program requirements, and beneficial ownership requirements to all banks.
According to FinCEN, "this proposed rule would eliminate the present regulatory 'gap' in AML coverage between banks with and without a Federal functional regulator" and will "reduce the opportunity for criminals to seek out and exploit banks subject to less rigorous AML requirements."
Interested parties must submit written comments to FinCEN on or before October 24, 2016.
The proposed rule is available at: https://www.gpo.gov/fdsys/pkg/FR-2016-08-25/pdf/2016-20219.pdf.