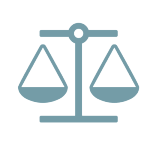 Fifth Circuit Says No to Mortgage Broker FLSA Collective Action Due to Prior State Court Settlement
The Fifth Circuit recently held that a group of 1,500 mortgage brokers had released their Fair Labor Standards Act ("FLSA") claims against Wells Fargo and its subsidiaries because of an earlier similar California state court lawsuit that settled for $19 million.  In doing so, the Court found that there was no exception under the FLSA that would prevent normal preclusion rules governing the enforceability of judicially approved settlement agreements.
In Richardson, et al. v. Wells Fargo, several plaintiffs brought a collective FLSA action against Wells Fargo, claiming 1,516 home mortgage consultants were misclassified as exempt workers, and thus did not receive appropriate overtime wages.  The genesis of the legal dispute stretches back to 2005, when a group of Wells Fargo home mortgage consultants filed suit in California state court, alleging the same misclassification and lost wages.  The state court action eventually settled in 2011, and the settlement release entered into by the parties included a release of all claims under the FLSA.
The Richardson plaintiffs argued that, even though 1,283 of their proposed collective class members had filed claims in the California settlement, they still had a right to bring FLSA claims because the California settlement was an "opt out" class, but the FLSA requires plaintiffs to "opt in" to collective actions.  The Fifth Circuit rejected this argument.  First, the Court found that under the Full Faith and Credit Act, federal courts must give "state court judgments the same preclusive effect they would have in another court of the same state."  The Court then found that under California law, the underlying settlement would have precluded the Richardson lawsuit.  Finally, the Court found that nothing under the FLSA created an exception to these preclusion rules, noting that "Plaintiffs became parties to the [California] settlement because they did not opt out."  Thus, the Court concluded, "…they became bound by the settlement terms, including the release of their FLSA claims."