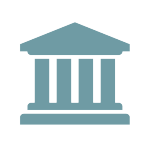 FHFA Publishes Notice of Proposed Rulemaking Regarding Regulatory Capital Framework
FHFA recently issued a notice of proposed rulemaking and request for comments regarding new standardized public disclosure requirements for Fannie Mae and Freddie Mac (Freddie Mac and with Fannie Mae are each referred to herein as an "Enterprise" and collectively as the "Enterprises"). Comments are due on or before January 3, 2022.
The proposed rule would expand public disclosure requirements for the Enterprises to align with many of the public disclosure requirements for large banking organizations under the regulatory capital framework adopted by the United States banking regulators.
The standardized disclosures in the proposed rules are described in eleven categories, including: (1) capital structure; (2) capital adequacy; (3) capital buffers; (4) credit risk: (5) general disclosures for counterparty credit risk-related exposures; (6) credit risk mitigation; (7) credit risk transfers and securitization; (8) equities; (9) interest rate risk for non-trading activities; (10) operational risk; and (11) tier 1 leverage ratio.
The FHFA believes that the new approach would allow market participants to have sufficient information to assess an Enterprise's material risks and capital adequacy and would also contribute to the safety and soundness of the Enterprises, decreasing risk to U.S. taxpayers.