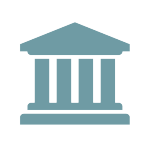 FHFA Issues Guidance on Refinances and Purchases of New Homes for Borrowers in Forbearance
FHFA recently announced that Fannie Mae and Freddie Mac (collectively, the Agencies) have issued temporary guidance for borrowers in forbearance who are looking to refinance or purchase a new home.
Borrowers may refinance or purchase a new home if they are current on their mortgage. Borrowers who are in forbearance and continued to make their mortgage payments or reinstated their mortgages are considered to be current on their mortgages.
In addition, borrowers may refinance or purchase a new home three months after the end of their forbearance period if they have made three consecutive payments under their repayment plan, payment deferral option, or loan modification.
Finally, FHFA extended the Agencies' ability to purchase single-family mortgages in forbearance through June 30, 2020 (the policy was set to expire on May 31, 2020). The loans must be delivered to the Agencies by August 31, 2020, and with no more than one missed mortgage payment.