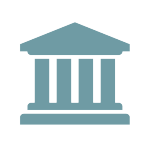 FHFA Explores Appraisal Bias Through UAD Aggregate Statistics
The FHFA recently published its Uniform Appraisal Data (UAD) Aggregate Statistics Data File and Dashboards research illustrating how it is using data to highlight concerns surrounding appraisal bias. In creating these dashboards, the FHFA used data collected from over 47 million appraisals, from 2013 to 2021, to derive an "undervaluation" metric—a statistic showing the percent of properties that appraise for less than what a buyer has offered to pay.
Through this research, the FHFA made a finding that "undervaluation" may occur more frequently in some metro areas than others based on variables such as expected appreciation, the property's condition, the number of homes available for sale in the area, the demand from potential buyers, and other observable characteristics. The metro areas identified by this research were Chicago, Illinois, and Charlotte, North Carolina.
This research is a continuation of the federal government's recent efforts to address appraisal discrimination. See WBK's previous article on the related Interagency Property Appraisal and Valuation Equity (PAVE) Action Plan.