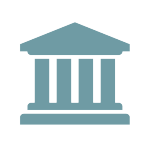 FHFA Announces New Fannie Mae and Freddie Mac LIBOR Transition Milestones
The FHFA recently issued a news release that highlighted certain changes affecting single-family and multifamily adjustable-rate mortgage (ARM) products that Fannie Mae and Freddie Mac (the GSEs) announced they are implementing as they transition away from the London Interbank Offered Rate (LIBOR) to the Secured Overnight Financing Rate (SOFR). The FHFA's news release provides links to the GSEs' announcements.
As set forth in the announcements, the GSEs have published revised single-family ARM instruments incorporating the fallback language for new closed-end, residential ARMs recommended by the Alternative Reference Rates Committee of the Federal Reserve Board and the Federal Reserve Bank of New York. While the revised instruments must be used for single-family ARMs closed on or after June 1, 2020, lenders may, and are even encouraged to, use these updated instruments immediately. The announcements also state that to be eligible for purchase by the GSEs, all LIBOR-based single-family and multifamily ARMs generally must have loan application dates on or before September 30, 2020, and that the GSEs generally will not purchase LIBOR-based single-family and multifamily ARMs after December 31, 2020.
Additionally, the GSEs indicated that they anticipate being able to accept single-family and multifamily ARMs based on a 30-day SOFR average during the second half of 2020 and the fourth quarter of 2020, respectively, and that additional details about these plans will be released in the coming months. The announcements also provide that the GSEs, under FHFA guidance, will cease purchasing constant maturity Treasury (CMT)-indexed ARMs at some point during 2021, and that details and requirements, including timing, will be announced as they become available. The GSEs further provided that they do not recommend that lenders increase their CMT-indexed loan deliveries to deal with the cessation of LIBOR ARM purchases.