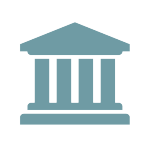 FHA Updates Loss Mitigation Home Retention Options
On August 24, 2016, FHA issued Mortgagee Letter 2016-14, which announces revisions to FHA's procedures for evaluating and using its Loss Mitigation Home Retention options. These revisions include a revised loss Mitigation Priority Option Waterfall. They are designed to streamline the loss mitigation process for services enabling them to more quickly and effectively engage in loss mitigation home retention actions and provide an alternative to foreclosure.
Specifically, Mortgagee Letter 2016-14:
Streamlines FHA's loss mitigation waterfall to support more efficient borrower engagement, specifically when evaluating a borrower for the FHA Home Affordable Modification Program (FHA-HAMP) option, which is a sustainable and effective loss mitigation home retention option;
Reduces the number of steps that a servicer and borrower must take to resolve a delinquency and enter into a loss mitigation home retention product; and
Provides additional flexibility that servicers can extend to borrowers, including revised procedures for evaluating a borrower's financial condition and special forbearance agreements for unemployed borrowers, to remove unnecessary obstacles for a borrower to be eligible for a home retention option.
This Mortgagee Letter also contains operational and reporting changes and clarifications for servicers related to: using independent third-party providers to conduct Claims Without Conveyance to Title (CWCOT) property sales transactions; the Manufactured Housing Review; and other changes.
The Mortgagee Letter is available here: http://portal.hud.gov/hudportal/HUD?src=/program_offices/administration/hudclips/letters/mortgagee.
Effective Date: servicers must implement these procedures no later than December 1, 2016.