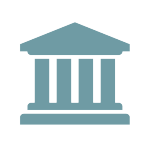 FHA Removes Ten-Year Protection Plan and Inspector Roster Requirements
On March 12, 2019, FHA issued Mortgagee Letter 2019-05, which streamlines home warranty requirements for FHA single family mortgage insurance by removing the requirement that borrowers purchase ten-year protection plans for mortgages on newly constructed homes. This follows publication by FHA of a final rule on December 14, 2018, that eliminated the ten-year protection plan effective March 14, 2019.
However, the homebuyer and builder must still execute a one-year Warranty of Completion of Construction that provides FHA with assurance that the home was built according to plan. It also protects the buyer against defects in equipment, material, or workmanship supplied or performed by the builder, subcontractor, or supplier. Further, this warranty provides that the warrantor agrees to repair and pay for any defects and restore any component of the home damaged in fulfilling the terms and conditions of the warranty.
This new policy is effective for all FHA case numbers assigned on or after March 14, 2019.
Also, on March 12, 2019, FHA issued Mortgagee Letter 2019-04, that streamlines inspection requirements for FHA single family mortgage insurance by eliminating the FHA Inspector Roster.
This policy follows the July 3, 2018, publication of a final rule by FHA which became effective on August 2, 2018. This rule eliminated the FHA Inspector Roster and relaxed the restriction to entry of inspectors and would expand the pool of inspectors from which lenders may choose for the inspection of a home where the mortgage is insured by FHA. According to FHA, industry standards and local regulations are sufficiently rigorous to render FHA's standards redundant.
This policy in the final rule applies to all FHA mortgage insurance programs that require inspections and compliance inspections by FHA Roster Inspectors.