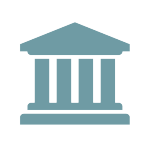 FHA Publishes Advance Notice of Proposed Rulemaking for the Single Family Loan Sale Program
On May 6, 2019, FHA published in the Federal Register an Advance Notice of Proposed Rulemaking and Request for Public Comment regarding its Single-Family Loan Sale Program. Written comments are due by July 5, 2019.
Under this program, eligible single-family mortgage loans in default currently are assigned to FHA in exchange for claim payment and FHA sells the mortgage notes to maximize its own recovery. FHA seeks comments from the public as it transitions the program from a demonstration to a permanent program.
FHA is particularly interested in public comments addressing issues concerning:
FHA single-family loan servicers;
Administrative issues;
Program bidders and purchasers;
Post-sale servicing; and
Community impacts.
FHA is also offering the opportunity for any other input that interested parties believe would contribute to the successful design and permanent implementation of the program.