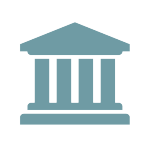 FHA Issues Waiver on Inspection Timeframe for Hurricane Irma
FHA mortgages in process that are secured by properties located in a Presidentially- Declared Major Disaster Area that have not yet closed or that are pending endorsement must follow the guidance contained in the Single Family Housing Policy Handbook 4000.1, more specifically, Section II.A.7.c of the handbook.  This guidance requires that a damage inspection be conducted following the close of the Incident Period as defined by FEMA.
Because FHA believes that Florida has stabilized and further damage is not anticipated, and despite FEMA not having closed its Incident Period for Hurricane Irma, the FHA waiver allows damage inspections to be completed beginning September 19, 2017.