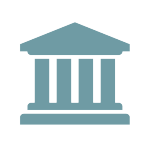 FHA Issues Revised Guidance for Student Loans
On April 13, 2016, FHA issued Mortgagee Letter 2016-08, which provides new guidance to lenders in calculating student loan payments regarding a borrower's debt-to-income ratio. The revised guidance applies to all FHA forward mortgages except for non-credit qualifying streamline refinances. FHA believes that its new guidance will provide the right balance between expanding access to credit and ensuring that the borrower is able to maintain successful, long term homeownership.
The new guidance permits the use of the same calculation criteria to be applied to the student debt regardless of the type of student loan payment plan such as an income-based payment plan or deferral status. The revised guidance also provides for:
A 50% reduction in the percentage used to calculate monthly student obligations, or the use of the actual payment when the payment fully amortizes the loan over its term.
The separation of student loans from other deferred obligations and installment loans which will provide greater clarity for mortgagees regarding the unique treatment of student loan payment calculations from the calculations required for other deferred obligations.
The mortgagee letter is available here: http://portal.hud.gov/hudportal/HUD?src=/program_offices/administration/hudclips/letters/mortgagee. 
Effective Date: The guidance may be used immediately but no later than June 30, 2016, for all case number assigned after that date.