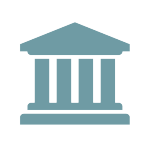 FHA Issues New Policy Guidance Regarding Third Party Verification Services
FHA recently issued Mortgagee Letter 2019-01 (ML 19-01), providing new guidance to FHA-approved mortgagees regarding the use of Third Party Verification (TPV) services as an alternative method to verify a borrower's employment, income, and assets for all FHA forward mortgages and HECMs. The new policy guidance went into effect on February 15, 2019.
ML 19-01 revises FHA's current documentation requirements to permit mortgagees to use TPV vendors to verify a borrower's employment, income, and asset information directly with the borrower's employer and financial institution. However, note that mortgagees remain responsible for the quality of their FHA-insured mortgage loans and must ensure that the TPV vendors comply with all applicable laws and FHA requirements. The new policy guidance will be incorporated into a forthcoming update of the HUD Single Family Housing Policy Handbook 4000.1 and HECM Financial Assessment and Property Charge Guide.