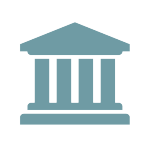 FHA Issues 2017 Annual Report to Congress
FHA released its 2017 Annual Report to Congress on the economic condition of its Mutual Mortgage Insurance Fund (MMI Fund). The report shows that at the end of the fiscal year 2017, the MMI Fund had a total economic worth of $25.6 Billion and the Capital Ratio is above the statutory minimum for a third straight year.
The MMI Fund supports FHA's single family mortgage insurance programs, as well as mortgages insured under the Home Equity Conversion (HECM) program. The annual report discloses further that while the MMI Fund remains above its minimum required capital level, both the economic net worth and the Capital Ratio declined from last year's levels. The economic net worth fell $1.9 billion and the Capital Ratio declined from 2.35% to 2.09% from fiscal year 2016.
The report states also that FHA's HECM portfolio has been a substantial economic drain on the MMI Fund. FHA has recently implemented changes in this program to place it on a more fiscally sustainable path and will continue to closely monitor it performance.
The report concludes further that if the currently suspended reduction in FHA's annual forward mortgage insurance premiums (MIP's) had taken effect in January 2017, the MMI Fund's Capital Ratio would have decreased to 1.76% which is below the statutory minimum.