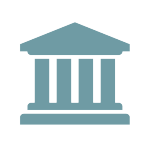 FHA Extends Comment Period for Proposed Revisions to its Loan-Level Certifications and Defect Taxonomy, not Annual Lender Certifications
FHA recently announced, in FHA Info #19-27 and #19-28, that it will extend the public feedback period on its proposed revisions to the Addendum to Uniform Residential Loan Application (Form 92900-A) and the defect taxonomy until June 30, 2019, in order to give interested parties additional time to review and submit feedback on the proposed changes. The proposed revisions are posted on the Single Family Housing Drafting Table on HUD's website. The original due date for comments was June 8, 2019.
FHA advises that, while the extension is granted for submitting comments on the loan-level certifications and defect taxonomy, the feedback deadline for proposed revisions to the annual lender certifications (also posted on the Single Family Housing Drafting Table) remains the same (ended on June 8, 2019).
For additional information regarding the changes proposed by FHA, please see WBK's Industry News Article dated May 24, 2019.