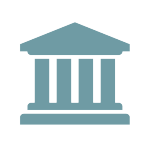 FHA Disaster-Related Policy Waiver for All Municipalities in Presidentially-Declared Major Disaster Areas in Puerto Rico
FHA has granted a waiver of the requirement that the inspection of a property with pending Mortgages or endorsements in a Presidentially Declared Major Disaster Area (PDMCA) not be completed until after the close date for the Incident Period as determined by the Federal Emergency Management Agency (FEMA), which will permit inspections of properties in all areas, for the Puerto Rico Hurricane Maria (DR-4339) PDMDA to be conducted beginning November 9, 2017.
FHA believes that the situation in Puerto Rico has stabilized to the extent that further damage to properties appears unlikely despite FEMA not having closed its Incident Period for the PDMDAs in Puerto Rico.  The specific Housing Directive being waived may be found in Handbook 4000.1 II.A.7.c beginning on page 351.
An executed HUD03 form, Request for Waiver of Housing Directive may be found here:  https://www.hud.gov/sites/dfiles/OCHCO/documents/sf_hb40001waiverPR2.pdf.