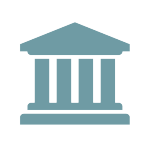 FHA Clarifies Condominium Project Approval Owner Occupancy Requirement
On October 26, 2016, FHA published Mortgagee Letter 2016-15, which establishes FHA's condominium project approval occupancy percentage requirements. This was mandated by the Housing Opportunity through Modernization Act of 2016 (HOTMA). The requirement offers a balanced approach between providing affordable, sustainable housing opportunities, and managing risk to the FHA insurance fund.
This Mortgagee Letter amends FHA's Condominium Project Approval and Processing Guide, and:
Clarifies the definition of owner-occupancy;
Establishes conditions under which FHA permits owner occupancy in Existing Projects as low as 35%, and retains a generally applicable 50% owner-occupancy requirement for all other Existing Projects; and
Retains a minimum owner occupancy requirement of 30% of the declared units in Proposed and Under Construction Condominium Projects.
Mortgagee Letter 2016-15 is available at: http://portal.hud.gov/hudportal/documents/huddoc?id=16-15ml.pdf.
Effective date: Immediately