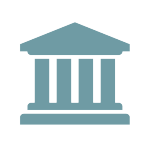 FHA Changes Timeframe for Pre-Endorsement Mortgage Review Under the Direct Endorsement Process
On December 14, 2016, FHA issued Mortgagee Letter 2016-21, moving the timeframe it conducts its pre-endorsement review of mortgages from pre-closing to post-closing. This applies to lenders who receive a direct endorsement Test Case phase approval letter from HUD's Homeownership Center dated on or after April 1, 2017.
A lender applying for unconditional Direct Endorsement authority will submit the required case files only after closing. After determining that the mortgage is acceptable and meets all FHA requirements, FHA will notify the lender that the loan has been endorsed for insurance. To obtain Unconditional Direct Endorsement authority, the lender must successfully complete the Test Case phase, which permits FHA to evaluate the lender's qualifications, experience and expertise to underwrite and close mortgages that meet FHA requirements.
Mortgagee Letter 2016-21 is available at: https://portal.hud.gov/hudportal/documents/huddoc?id=16-21ml.pdf.