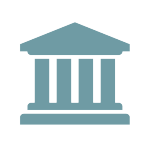 FHA Announces Updates to FHA Catalyst's Single Family Origination Module
On October 21, 2020, Mortgagee Letter 2020-35 announced additional functionality for FHA Title II Single Family Mortgage programs in FHA's automated underwriting system, FHA Catalyst: Single Family Origination Module – AUS (FHA Catalyst). Mortgagee loan origination systems (LOS) can now be integrated with FHA Catalyst, permitting mortgagees to complete loan applications in their LOS and submit them to FHA Catalyst, which will then obtain credit report information from the mortgagee's credit vendor. After the Uniform Loan Application Dataset and credit report information is obtained, FHA Catalyst will score the loan application using the TOTAL Mortgage Scorecard. Once the loan application is scored, the mortgagee will receive the scoring decision and feedback certificate.
Mortgagees may begin using FHA Catalyst as of October 30, 2020, and must request access and receive onboarding information by contacting the FHA Resource Center.