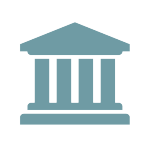 FHA Announces Effective Date for Implementation of Loan Review System and Pre-Endorsement Reviews for Unconditional DE Authority
On March 23, 2017, FHA published Mortgagee Letter 2017-08, notifying lenders that the implementation date for its Loan Review System (LRS), and policy change for conducting pre-endorsement mortgage reviews for unconditional Direct Endorsement is May 15, 2017. These changes will be incorporated in a forthcoming update to FHA's Single Family Housing Policy Handbook 4000.1.
Loan Review System
The new LRS is an electronic platform used by FHA for loan level file reviews and other quality control functions for single family mortgages. This includes post endorsement loan reviews, lender monitoring reviews, and reviews performed by FHA's Processing and Underwriting Quality Control Divisions.
Lenders will also use the LRS to report fraud, misrepresentation, and other material findings to FHA. The system will also include authorized requests and reminders for lenders to respond to findings and submit required documentation to the FHA. In addition, various reports and data that can be downloaded will provide lenders with summary statistics and loan level review results.
Conducting Pre-endorsement Mortgage Reviews for Direct Endorsement Authority
The LRS will be used by FHA to process the review of test cases submitted to FHA by lenders applying for Unconditional Direct Endorsement Authority. FHA is implementing a change in the pre-endorsement review timeframe from pre-closing to post-closing. Lenders that receive a Direct Endorsement Program Test Case approval letter from HUD's Homeownership Center on or after May 15, 2017, must submit all Test Case binders for FHA review post-closing. The Homeownership Center will perform a review of the case binder for compliance with FHA underwriting and closing guidelines. Lenders must respond to any requests from the Homeownership Center using the LRS before the mortgage can be endorsed for insurance.
Mortgagee Letter 2017-08 is available at HUD.gov at: https://portal.hud.gov/hudportal/documents/huddoc?id=17-08ml.pdf.
The LRS Information Page is available at HUD.gov at: https://portal.hud.gov/hudportal/HUD?src=/program_offices/housing/sfh/lender/loan_review_system.