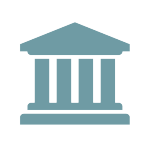 FHA and GNMA Publish RFI Regarding Title I Manufactured Housing Programs
FHA and Ginnie Mae recently published a Request for Information (RFI) to "solicit input from stakeholders to assist in the evaluation of current program policies and to help identify opportunities to better leverage the Title I program." FHA modernized the Title I Manufactured Home Loan Program in 2009, and Ginnie Mae subsequently reintroduced its Manufactured Housing Program, allowing loans made pursuant to the modernized requirements to be securitized.
Despite those changes, HUD has noted that loan origination in this area has mostly decreased since 2009. In an attempt to reverse the trend, FHA and Ginnie Mae are exploring further changes to the Title I program, and the RFI seeks input on questions that fall into one of three broader topics: (i) the current manufactured housing financing environment; (ii) the FHA Title I manufactured housing program; and (iii) the Ginnie Mae manufactured housing program. The RFI provides the latest example of federal agency attempts to increase and promote the production, availability, and financing of manufactured housing.
Responses are due September 26, 2022.