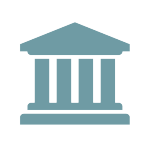 FHA Adjusts Annual Mortgage Insurance Premiums and Base Loan Amounts
Pursuant to the recently-issued Mortgagee Letter 2023-05 (the ML), with respect to most FHA Title II forward mortgage loans with case numbers endorsed on or after March 20, 2023 (Affected Loans), FHA has announced a reduction in annual mortgage insurance premiums (MIPs) and an adjustment to the base loan amount threshold used to establish such MIP rates. Conforming changes will be made to Appendix 1.0 of FHA Single Family Housing Policy Handbook 4000.1.
The ML increases the base loan amount used to establish MIP rates to $726,200 (up from $625,500), and reduces the applicable MIP in each instance by 30 basis points. For example, currently, the MIP for a loan with a term of more than 15 years, a base loan amount of $625,500 or less, and an LTV of greater than 95.00% is 85 basis points. Under the ML, an Affected Loan with a similar term and LTV that has a base loan amount of $726,200 or less will have an MIP of 55 basis points. The ML does not change the applicable duration.
This ML does not impact the following:
Upfront mortgage insurance premiums;
Loans insured under Section 247 of the National Housing Act (Hawaiian Home Lands), as they do not require annual MIPs; and
Streamline Refinance and Simple Refinance Mortgages used to refinance previous FHA-endorsed mortgages on or before May 31, 2009.