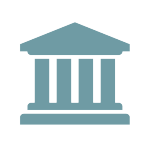 FFIEC Announces Release of 2018 HMDA Data
On August 30, 2019, the Federal Financial Institutions Examination Council (FFIEC) announced the availability of 2018 HMDA data. The data covers mortgage lending transactions at 5,683 U.S. financial institutions subject to HMDA reporting requirements. The data include a total of 48 data points, many of which are new in the 2018 data. Subject to certain modifications to protect consumer privacy, the data provides certain applicant information, information about the property securing the loan or proposed to secure the loan in the case of non-originated applications, the transaction, and other loan-level data points.
The 2018 HMDA data use the census tract delineations, population, and housing characteristic data from the 2011–2015 American Community Survey (ACS), and reflect metropolitan statistical area (MSA) definitions released by the Office of Management and Budget in 2017 that became effective for HMDA purposes in 2018. For the first time, the data include information that approximately 424,000 applications were for commercial purpose loans, and approximately 57,000 applications were for reverse mortgage loans.
FFIEC's Press Release cautions against comparing HMDA data across multiple years due to changes in HMDA definitions, values, and thresholds. Caution is also suggested when using data to analyze certain geographic areas due to the changes in MSA and census tract boundaries, as well as updates to the population and housing characteristics of census tracts, especially those that follow the decennial census and its five-year updates.
Among the many data points highlighted by the Press Release, FFIEC notes that 2018 reporting declined by 2.9 percent from the previous year, and includes information on 12.9 million home loan applications, 7.7 million of which resulted in loan originations. The number of originated loans decreased by 924,000 from 2017 to 2018, a drop of 12.6 percent.
Additional information, including reporting on loan applicant ages, credit scores, combined loan-to-value and debt-to-income ratios, and loan pricing information is also included with data release.