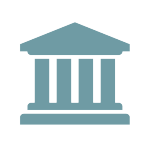 Federal Reserve Board Issues Staff Paper on Distributed Ledger Technology
On December 5, 2016, the Federal Reserve Board ("Fed") issued a staff research paper on the potential uses of distributed ledger technology ("DLT") in payments, clearing and settlement. A distributed ledger is a computer generated common ledger maintained and updated by multiple parties across multiple computer systems. Distributed ledgers are most commonly used in blockchain, which is essentially a tamperproof common ledger that records transactions instantly.  The Fed determined that the technology behind distributed ledgers faces major hurdles before implementation, even though many industry leaders have plans to implement some form of DLT as early as this year.
The Fed found that DLT is still in its very early technology infancy stages, and many companies are still in the prototype phase.  According to the Fed, DLT has the potential to "reduce or even eliminate operational and financial inefficiencies, or other frictions, that exist for current methods of storing, recording, and transferring digital assets throughout the financial markets."  However, the financial markets, the DLT technology, and the regulatory framework are not currently ready for full scale implementation.
The Fed determined that DLT adoption and implementation still faces a multitude of challenges from business implementation to legal ramifications that have yet to even be uncovered.  A few of the challenges that the Fed addressed in its staff research paper include: (1) identifying cases where the potential reduction in operational costs would justify the enormous upfront cost of implementing DLT; (2) creating a network of participants for any application of the technology to be successful; (3) creating enough storage capacity for ledgers that add transactional history on top of one another, such as blockchains; (4) molding the current legal environment created for the financial market architecture already in place to a completely different complex network of technology firms that perform a wide variety of functions; and (5) adjusting the current licensing scheme to include DLT.
This issue is important to the mortgage industry because of the possible implementation of "smart contracts." Smart contracts are coded programs that are used to automate pre-specified transactional events based on agreed upon contractual terms. The smart contracts can be used in conjunction with a distributed ledger to self-execute the contract based on information received on the distributed ledger. This creates an instantaneous contract that has the possibility of being infallible and incorruptible. While the Fed believes the financial market is years away from having sophisticated DLT, the technology developments could be sped up based on the eagerness for DLT in the current market.
The Federal Reserve Board's entire staff paper on distributed ledger technology can be found here: https://www.federalreserve.gov/econresdata/feds/2016/files/2016095pap.pdf.