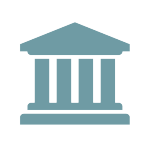 Federal Reserve Board Analyzes Potential Impact of Student Loan Debt
On January 16, 2019, the Federal Reserve Board announced its launch of Consumer & Community Context, a new article series featuring original analysis about the financial conditions and experiences of consumers and communities, including traditionally underserved and economically vulnerable households and neighborhoods.  The goal of the series is to increase public understanding of the financial conditions and concerns of consumers and communities.
The first issue focuses on student loans, and includes two articles on the effect that rising student loan debt levels may have on homeownership rates among young adults and the relationship between the amount of student loan debt and individuals' decisions to live in rural or urban areas.  In the first article – "Can Student Loan Debt Explain Low Homeownership Rates for Young Adults?" – the authors estimate that "roughly 20 percent of the decline in homeownership among young adults can be attributed to their increased student loan debts since 2005."  The article states that this represents over 400,000 young individuals who would have owned a home in 2014 had it not been for the rise in debt.
The second article is titled "'Rural Brain Drain': Examining Millennial Migration Patterns and Student Loan Debt," and explores the relationship between rural millennials' student loan balances and where they choose to live after entering repayment.  The article observes three key findings:
Individuals with student loan debt are less likely to remain in rural areas than those without it;
Individuals in the highest quartile of outstanding student loan balances are the most likely to leave rural areas; and
Rural individuals who move to metro areas fare better than those who stay in rural areas across several financial and economic measures, including student loan delinquency rates and balance reduction.