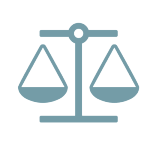 Federal Judge Vacates CDC's Nationwide Eviction Moratorium
On May 5, 2021, a federal judge in DC vacated the CDC's eviction moratorium order, The Temporary Halt in Residential Evictions to Prevent the Further Spread of COVID-19, ruling that the CDC overstepped its legal authority in issuing the nationwide eviction moratorium.
In its ruling, the court held that while the Public Health Service Act (the Act) does authorize the Department of Health and Human Services to combat the spread of disease through a range of measures, including quarantine restrictions, the Act does not encompass the wide legal authority to impose a nationwide eviction moratorium. Under its two step analysis, the court first noted that Congress had not addressed this precise issue when delegating authority. The court then looked at whether the agency interpretation of its authority is permissible under the law. The court reasoned that although the Act grants the Secretary broad authority to prevent the spread of disease, the authority is not "limitless" and interpreting the Act otherwise would "ignore its text and structure."
The court did not consider state eviction moratoriums in its ruling. The Biden administration has indicated that it plans to appeal the decision and to ask for a stay of the decision while the appeal is argued.
The nationwide eviction moratorium was first put into place during the COVID-19 pandemic under the Trump administration and is now set to expire on June 30, 2021.