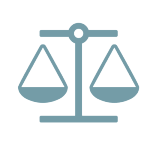 Federal Court Rules that Pre-Checked Box May Still Serve as "Express Consent" Under TCPA
The U.S. District Court for the District of Oregon recently ruled that an express consent disclosure is still binding on a Plaintiff despite the fact that a box for such disclosure was pre-populated.
The plaintiff in the case filed a TCPA lawsuit against a meal delivery service company, claiming that the company violated the TCPA by sending her texts advertising various sales and promotions on meals. The company argued that the plaintiff had provided express written consent to receive those messages when she created an account on the company's website and was presented with a disclosure using the following language: "Stay connected – Receive delivery notifications, important updates and program news sent straight to your phone." Below the disclosure, there was a pre-checked "text message disclosure" box which explained in detail the messages she was consenting to receive upon registration, including "important updates and program news." The plaintiff argued that she had not provided express written consent because: (1) the "text message disclosure" provided no explicit notice that "important updates and program news" included marketing messages; and (2) she never affirmatively consented to receive texts because the "text message disclosure" box was pre-checked.
The court rejected Plaintiff's arguments, ruling that the disclosure did not need to include any "magic words" notifying her that she would receive marketing messages. The court concluded that, given the circumstances under which the plaintiff registered for an account with the company, a "reasonable consumer" in the same position would have understood that the disclosure regarding "important updates and program news" was notifying consumers about marketing messages regarding frozen meals, as the company's primary goal was to market and sell frozen meals.
Further, the court concluded that the fact the disclosure box was "pre-checked" did not negate the fact that the plaintiff had consented to receive marketing messages. The court found that it was enough to establish plaintiff's authorization that: (1) the pre-checked box was located directly next to the disclosure; and (2) the plaintiff needed to scroll past the pre-checked box to complete her registration. Plaintiff's decision to click the button to "complete registration" of her account amounted to clear authorization.
Further, the court acknowledged that the disclosure hyperlinked to clear and conspicuous language in the company's terms and conditions which informed customers that they would receive texts regarding "promotions" and "products and services." The court found that this language provided plaintiff with explicit notice and that her failure to carefully read that notice did not preclude summary judgment for the defendant.