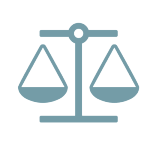 Federal Court Overrules Bank's Objections Based on Bank Examiner Privilege
The U.S. District Court for the Eastern District of North Carolina recently overruled a national bank's bank examination privilege objections to the plaintiffs' discovery demands in a putative class action.
The complaint alleges that the bank overcharged military customers on interest and fees, violating the Servicemembers Civil Relief Act, the Military Lending Act, the Truth in Lending Act, and North Carolina state law. The bank withheld non-public information pertaining to the OCC's bank examination reports from discovery, asserting the privilege in combination with the OCC's Touhy regulations. The OCC's regulations prevent banks from disclosing non-public OCC information in certain circumstances without the OCC's approval per United States ex rel. Touhy v. Ragen, 340 U.S. 462 (1951). See 12 C.F.R. § 4.37. The parties apprised the OCC of the class's discovery request ahead of the motion, and the agency declined to intervene.
In a previous opinion, the district court had overruled another bank's objections that had been made on the same basis, where the OCC decided to not intervene and the reports requested, like those in this case, did not include more than "factual information." The district court held that neither the bank examination privilege nor the OCC's Touhy regulations protected the documents from disclosure. The court reasoned that this "qualified" privilege did not apply, for the same reasons provided in the previous district court opinion, and the bank had not offered any grounds for distinguishing that holding. Likewise, the court reasoned that the OCC's Touhy regulations did not bar the class's discovery because the OCC's regulations "do not override the Federal Rules of Civil Procedure."
Accordingly, the court ordered the production of approximately 18,500 previously withheld documents.