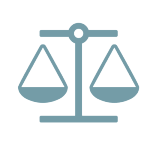 Federal Court Limits Treble Damages to Overcharges in RESPA Kickback Suit
The U.S. District Court for the District of Maryland recently held that RESPA's treble damages provision is properly applied to the amount that each borrower is overcharged for title and settlement services as a result of alleged kickbacks, rather than to the full amount of the charges.
The named plaintiffs, Maryland residents who refinanced their mortgages with the defendant bank's predecessor, allege that the predecessor bank referred their loans to a title settlement services provider as part of an illegal kickback scheme. The bank moved for summary judgment on whether RESPA treble damages should be applied only to the alleged overcharges, among other issues.
The court agreed with the bank, considering the plain language and purpose of RESPA, and that Fourth Circuit precedent requires a plaintiff to demonstrate an injury-in-fact in the form of increased costs resulting from an illegal kickback scheme to show standing for a RESPA claim. The court also acknowledged its previous rulings on the same issue.
The court denied the bank's remaining grounds for summary judgment, including the following issues:
applicability of RESPA's safe harbor provision: the court noted that each party presented competing evidence as to whether the marketing arrangement was an illegal kickback scheme or a permissible promotional arrangement under RESPA's safe harbor provision;
vicarious liability: the court found a genuine issue of material fact as to whether the predecessor bank's employees were acting within the scope of their employment and for the bank's benefit; and
plaintiffs' standing: the court held that the plaintiffs created a genuine issue of material fact regarding their standing to sue under RESPA by pointing to two emails purportedly showing a disparity in fees charged for Maryland loans that were connected to a joint marketing agreement compared to loans that were not.