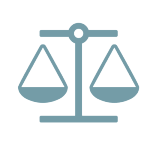 Federal Court Enjoins MA AG's Enforcement of Prohibition on Collection Efforts
A Massachusetts's federal district court recently granted a temporary restraining order (TRO), enjoining the state's attorney general from enforcing regulation prohibiting collections efforts amidst COVID-19.
A non-profit trade association comprised of debt collection professionals requested the TRO against enforcement of the regulation entitled "Unfair and Deceptive Debt Collection Practices During the State of Emergency Caused by COVID-19."
Plaintiffs filed for the TRO in late April, asserting the regulation violates the First Amendment, the Due Process Clause, denies members of the trade association Equal Protection and infringes on the Massachusetts common-law litigation privilege, among other claims. Plaintiffs argued that, based on the parameters laid out by this regulation, their only means of debt collection for the foreseeable future would be collection letters – something that rarely yields results for debt collectors. Despite the Attorney General's argument that the regulation is only temporary with a slated expiration date of June 24, 2020, Plaintiffs contended that such a limiting regulation could threaten their livelihood if not enjoined well-before the end of June. In addition, the threat of extinction to debt collectors and their businesses is not the only risk posed by this regulation. The Court agreed with plaintiffs' argument that the efficiency of the credit market and, most importantly, the ability to collect debts would be gravely interrupted barring immediate action.
For more information on the regulation, see WBK's article on the recently issued guidance.