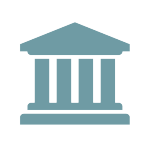 FDIC's Supervisory Insights Summer Edition Focuses on De Novo Formation
On August 22, 2016 the FDIC published their summer 2016 issue of Supervisory Insights. This issue features an overview of trends in de novo formation; the process by which applications for deposit insurance are reviewed; the supervisory process for de novo institutions; and steps the FDIC is taking to support de novo formations.
This issue of Supervisory Insights also contains an article that discusses how the Matters Requiring Board Attention (MRBA) page within the Risk Management Report of Examination is used to focus the attention of bank management and the director­ate on issues that, if addressed early, will reduce the likelihood of serious adverse effects.
Finally, the "Regulatory and Supervisory Roundup" provides an overview of recently released regulations and supervisory guidance.