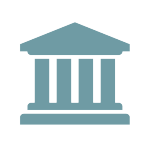 FDIC Settles FTC Act Violations with Bank and Two Affiliates
On May 10, 2017, the FDIC entered into orders for restitution and civil money penalties (Orders) with a bank and two of its affiliated entities (together, the Entities) in settlement of alleged unfair and deceptive practices that violated Section 5 of the Federal Trade Commission Act (FTC Act).
The FDIC alleged that the Entities engaged in deceptive marketing of loans, as well as deceptive marketing of add-on products. Specifically, the FDIC asserted that the Entities: (1) charged interest to consumers who paid off their loans within six months when the loans were promoted as six-month interest free; (2) sold add-on products with loans originated by the bank without clearly disclosing the terms of those products; and (3) failed to provide consumers who purchased optional debt cancellation coverage in conjunction with a loan with the opportunity to exercise the monthly premium payment option provided in the contract.
In addition to requiring the Entities to cease and desist from operating in violation of, and to take affirmative steps to ensure compliance with, the FTC Act, the Orders require: (1) restitution of approximately $3 million to harmed consumers; (2) civil money penalties of $151,000 against the bank; and (3) civil money penalties of $54,000 against one of the affiliates, and $37,000 against the other. The Orders require the restitution plan cover all past and present borrowers, from 2013 to 2015, who received loans originated by the bank through its affiliates, and who were harmed by the unfair and deceptive practices.
Copies of the Orders can be viewed here: https://www.fdic.gov/news/news/press/2017/pr17038.html.