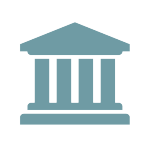 FDIC Restores Review Committee in Revised Guidelines for Appeals of Material Supervisory Determinations
On May 17, 2022, the FDIC adopted revised Guidelines for Appeals of Material Supervisory Determinations (Guidelines). The amended Guidelines restored the Supervision Appeals Review Committee (SARC) as the final level of review in the FDIC's appellate process, which had been replaced by the Office of Supervisory Appeals in the previous revision of the Guidelines. Similar to its prior makeup, the SARC is composed of three members: (1) the SARC Chairperson, which will be an inside member of the FDIC's Board of Directors; (2) a deputy or special assistant to each of the other inside Board members; and (3) the General Counsel, who will be a non-voting member.
As discussed in a previous WBK article, the Guidelines' prior replacement of the SARC with the Office of Supervisory Appeals was meant to provide independence in the appeals process. The Office intended to serve as an internal court and promote independence by being composed of external reviewing officials hired for set terms, but the FDIC has now reinstated the SARC, a board-controlled committee.
Aside from the SARC's restoration, the supervisory appeals process remained relatively the same. However, the Guidelines now expressly allow requests for review to be submitted electronically via e-mail. The e-mail addresses of the appropriate recipients of appeals or requests for review are provided in the Guidelines.