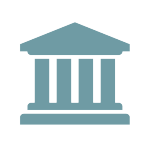 FDIC Publishes Guide to Cybersecurity for Bank Customers
On March 8, 2016, the FDIC issued a special edition of its quarterly consumer newsletter, entitled "A Bank Customer's Guide to Cybersecurity." The FDIC created the guide as a means to help consumers conduct safe online banking, whether at home or banking remotely via laptop computers, smartphones, or other mobile devices; protect children from online fraud and identity theft; and assist small businesses regarding computer systems and data security. Moreover, the guide provides information about the things that banks and their regulators do to protect the banks' consumers from cyberthreats, such as working with outside firms to prevent cyberfraud, perpetually improving bank information security programs, and regularly undergoing regulatory examinations to ensure compliance with applicable federal laws and regulations regarding consumer information security and confidentiality. The guide also describes certain federal consumer laws and financial industry practices that are in place to minimize consumer losses from cyberattacks.
Articles include topics such as: tips to secure consumer computers and mobile devices when engaging in online banking and shopping, including basic security advice such as keeping software current, installing anti-virus software, and taking care with where and how connecting to the internet; security measures to implement when using a smartphone or tablet; how to watch out for malware and phishing scams; and precautions to take on social networking sites. The guide further provides advice to parents and caregivers with regard to protection of children's personal information, including discussions to have with children to make them better equipped to protect themselves as well as actions to take to monitor and recognize potential concerns regarding this information.
Additionally, the guide directs consumers to other FDIC consumer guides, such as a presentation on how to guard against online thieves and electronic scams, as well as other federal guidance such as the FTC's advice on what consumers should do if their email is hacked or their computer is attacked by malware, or how to protect their child's privacy online.
The guide concludes with a brief quiz to test the consumer's understanding of certain issues discussed, a Cybersecurity Checklist, and a list of various additional resources on this and related subjects. The list includes a new FDIC website about the basics of cybersecurity awareness: https://fdic.gov/consumers/assistance/protection/IdTheft.html.
The FDIC's press release, including a link to the guide, can be found at: https://fdic.gov/news/news/press/2016/pr16018.html.