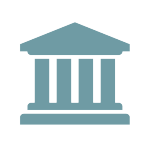 FDIC Proposes Rule to Simplify Deposit Insurance for Trust Accounts
The FDIC recently published a notice of proposed rulemaking (NPRM) that would amend the regulations governing deposit insurance for trust accounts and mortgage servicing accounts. According to the FDIC, the NPRM would clarify insurance coverage for trust deposits and facilitate the prompt payment of deposit insurance in accordance with the Federal Deposit Insurance Act.
The NPRM would simplify deposit insurance coverage for deposits held in connection with revocable and irrevocable trusts by: (1) merging these two types of trust categories into a single uniform trust accounts category with one set of rules; (2) establishing a new formula for calculating deposit insurance based on the number of beneficiaries; and (3) eliminating the ability for a trust account to be structured to obtain unlimited deposit insurance at a bank.
As a result of these changes, trust deposits would be insured in an amount up to $250,000, per beneficiary, not to exceed five beneficiaries. This would provide for a maximum amount of deposit insurance coverage of $1,250,000 per owner, per insured depository institution.
For mortgage servicing accounts, the NPRM would amend the deposit insurance regulations to insure servicers' advances of principal and interest funds to lenders on behalf of mortgagors for up to $250,000 per mortgagor.
Comments on the NPRM must be submitted by October 4, 2021.