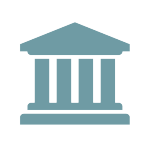 FDIC Issues Technical Corrections to Deposit Insurance Assessment Rules
The FDIC recently issued technical amendments to the rules governing deposit insurance assessment, to bring two regulatory texts in line with the texts that had previously been adopted by the FDIC's Board of Directors. These amendments, published in the Federal Register, correct inadvertent publishing errors from final rules issued in 2014 and 2016.
The FDIC's first amendment pertains to the loan mix index – a measurement used to calculate the assessment rate of an established small insured depository institution that measures the extent to which the institution's total assets include higher-risk categories of loans. The FDIC's amendment to this index corrects the weighted charge-off rate for loans secured by non-farm, non-residential properties. Due to a publishing error, the existing rate differs from the historical weighted average industrywide charge-off rate adopted by the FDIC Board in April 2016. The existing charge-off rate of 0.7289274, published in May 2016, is corrected to 0.7286274.
The FDIC's second technical amendment addresses a 2014 final rule requiring highly complex institutions to measure counterparty exposure using the Basel III standardized approach, for purposes of assessing deposit insurance. This rule revised existing footnote two defining "default fund contributions" and "secured financing transactions" as measures of counterparty exposure. Although the revised footnote defining these measurements was adopted by the Board, and did appear in the November 26, 2016 Federal Register, the footnote revision did not make it in to the Code of Federal Regulations. Therefore, FDIC's amendment replaces the footnote as it appears in the Federal Regulations adopted by the Board in 2014.
The FDIC notes that neither this footnote amendment nor the correction of the weighted charge-off rate for the loan mix index will affect assessments previously paid by insured depository institutions. Rather, these amendments will only effect prospective assessments.