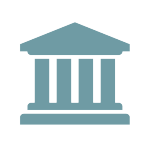 FDIC Issues Four Final Rules on OTS Regulations
The FDIC recently published four final rules that rescind and remove certain regulations that were transferred to the FDIC from the Office of Thrift Supervision (OTS) as part of the Dodd-Frank Act. These rules are part of an ongoing policy objective at the FDIC to evaluate the transferred OTS regulations and remove unnecessary and duplicative regulations.
The final rules relate to:
The FDIC did not receive comments on any of the related notices of proposed rulemaking. All four final rules are effective March 5, 2021. The final rule on the Nondiscrimination Requirements notes that compliance with the regulation regarding displaying the current address of the FDIC's Consumer Response Center on an Equal Housing Lender poster is mandatory on February 3, 2022.