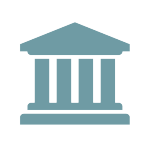 FDIC Issues $1.35 Million RESPA Penalty for Co-Marketing, Desk Rentals
The FDIC recently entered into a settlement with a bank that imposed a $1.35 million civil penalty for alleged RESPA violations arising out of online co-marketing agreements and desk rentals, conducted through the bank's former mortgage business.
In its press release announcing the settlement, the FDIC stated that "co-marketing arrangements and desk rental agreements are permissible where the fees paid bear a reasonable relationship to the fair market value or marketing or rental costs." The FDIC implied that it believed the arrangements at issue "resulted in the payment of fees . . . to real estate brokers and home builders for their referrals of mortgage loan business" because "the amounts paid" allegedly "exceed[ed] fair market value and the excess [wa]s for referrals." The bank did not admit or deny the violations.
The press release is available here, and the FDIC's Order is available here.