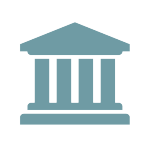 FDIC Announces Notice of Proposed Rulemaking Regarding Official Sign and Advertising Requirements
The FDIC recently announced a Notice of Proposed Rulemaking to amend Part 328 of its regulations regarding official sign and advertising requirements, false advertising, misrepresentation of insured status, and misuse of the FDIC name or logo. Reflecting technological and other changes in the communications and interactions currently occurring between depositors and insured depository institutions (IDIs), the proposal aims to update use of the official FDIC imprimatur in the digital age, and includes clarification of FDIC regulations regarding misrepresentation of federal deposit insurance coverage and prevention of consumer confusion about whether a financial entity is an IDI.
Some of the proposed changes applicable to IDIs include: 1) modernizing rules governing the display of the FDIC sign in branches, including non-traditional branches; 2) requiring FDIC signs across all banking channels, including IDIs' digital and mobile channels; 3) requiring signs that identify insured deposit versus non-deposit products and disclosing that certain products are not insured by the FDIC, are not deposits, and may lose value; 4) providing flexibility for satisfying official sign and advertising statement requirements, including allowing IDIs that only offer deposit products on the premises to display the official sign in one or more locations in a branch, while also permitting use of electronic media to satisfy sign display requirements.
Additionally, FDIC rules regarding misrepresentations, including by nonbanks, are clarified: FDIC-associated terms or images in marketing and advertising materials may not be used to imply or represent that any uninsured financial product or entity is insured by the FDIC, and statements regarding deposit insurance for both deposit and non-deposit products may not be used without disclosing that non-deposit products are not deposits insured by the FDIC and may lose value.
The proposal would also amend the definitions of "non-deposit product" and "uninsured financial product" to include crypto-assets.
Comments on the proposed amendments will be accepted for 60 days after publication in the Federal Register.