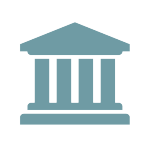 FDIC Announces New Affordable Lending Resources for Community Banks
The recently available Affordable Mortgage Lending Guide, Part I (Guide), released September 15, 2016, organizes information about single-family mortgage products from federal agencies and government sponsored enterprises and provides technical assistance for community banks on affordable mortgage credit options. The guide can be used as a one-stop resource for an overview of a variety of program resources, to compare different products and understand Community Reinvestment Act implications.
The Affordable Mortgage Lending Center (Center) provides easy access to all of the program information found in the Guide. Whether institutions choose to become a broker/agent, a correspondent selling to an aggregator or become an approved seller-servicer, the Guide explains how these options work for each program.
Additionally, the Guide describes federal programs for single-family housing that support home purchase, refinance, manufactured housing, and some home improvement lending.
Finally, the Guide covers programs and products from the U.S. Department of Housing and Urban Development (HUD) and its Federal Housing Administration (FHA), the U.S. Department of Agriculture (USDA) rural housing programs, the U.S. Department of Veterans Affairs (VA), the U.S. Treasury Department's Community Development Financial Institutions Fund (CDFI Fund), and Fannie Mae and Freddie Mac.
The Affordable Mortgage Lending Guide Part I: Federal Agencies and Government Sponsored Enterprises is available now. Part II: State Housing Finance Agencies and Part III: Federal Home Loan Banks will be posted to the Affordable Mortgage Lending Center later in 2016. Sign up online to receive notices of Center updates at https://service.govdelivery.com/accounts/USFDIC/subscriber/new.