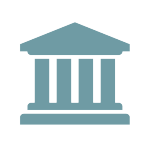 Fannie Mae Issues Lender Letter Detailing Retirement of CMT ARM Products
Earlier this month, Fannie Mae issued Lender Letter LL-2021-05, elaborating on Fannie's advanced notice of its intention to cease purchasing Adjustable-Rate Mortgage (ARM) products that use the Constant Maturity Treasury (CMT) index as described in Lender Letter LL-2020-02.
Per Lender Letter LL-2021-5, all CMT ARMs must have application dates on or before June 30, 2021 in order to be eligible for delivery to Fannie Mae. Further, "all CMT ARMs must be purchased as whole loans on or before September 30, 2021" or these loans must be "delivered into mortgage-backed security (MBS) pools with issue dates on or before September 1, 2021."
Despite these projected final purchase dates, servicers currently servicing ARM loans using the CMT index should continue to service these loans in accordance with existing requirements.