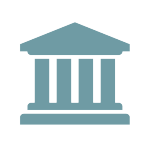 Fannie Mae Introduces New Refinance Option
In a recent lender letter, Fannie Mae introduced a new refinance option called RefiNow, which will offer expanded refinancing eligibility to benefit borrowers at or below 80 percent of the area median income limit. This new program is designed to lower the barriers that hamper low-income borrowers from refinancing, which have historically resulted in those borrowers refinancing at a slower pace than higher-income borrowers and prevented them from taking advantage of lower interest rates that would reduce their monthly housing payments. RefiNow will become available for manually underwritten loans with application dates beginning June 5, 2021, and for Desktop Underwriter (DU) loan casefiles submitted or resubmitted to DU Version 11.0 on or after the weekend of June 5, 2021.
To be eligible for refinancing under the RefiNow option, an existing loan must:
be a conventional mortgage loan owned or securitized by Fannie Mae.
be seasoned at least 12 months but no more than 120 months (from the original note date to new loan note date).
not be subject to recourse, repurchase agreement, indemnification, outstanding repurchase demand, or credit enhancement (unless the new loan is also subject to the credit enhancement or it is no longer required).
not be an existing high LTV refinance loan, DU Refi Plus loan, or Refi Plus loan.
The lender letter also highlights eligibility, collateral, underwriting, documentation, and other requirements for the new refinanced loan. There is currently no expiration date for the RefiNow option, and Fannie Mae plans to incorporate these policies into a future Selling Guide update.