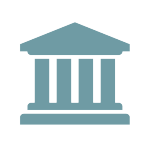 Fannie Mae, Freddie Mac, and HUD Issue Relief Guidelines for Houston in the Aftermath of Hurricane Harvey
In light of the recent Presidential Declaration of a Major Disaster Area in designated counties of southeastern Texas, Fannie Mae, Freddie Mac, and HUD have all released statements reminding homeowners in the affected areas that there are options available to them for mortgage assistance during natural disasters.
Fannie Mae released a statement that its disaster relief guidelines allow servicers to grant periods of forbearance for up to ninety days to any borrower they believe has been affected by natural disaster.  This temporary relief can be granted even if the servicer cannot contact the impacted homeowner immediately.  However, if a servicer does establish contact with a homeowner, it may offer forbearance of up to six months, which may be extended for an additional six months for those homeowners that were current or ninety days or less delinquent when the disaster occurred.  Fannie Mae also authorizes servicers to delay foreclosure sales and other legal proceeding in the affected areas.  Finally, Fannie Mae reminded lenders that originate loans that will be sold to Fannie Mae that they must verify the condition of the property if it is in an area affected by the hurricane.
Freddie Mac reminded mortgagees that its disaster relief guidelines authorize mortgage companies who have homeowners in major disaster areas to suspend mortgage payments for up to twelve months, waive assessments of penalties or late fees against those homeowners with disaster-damaged homes, and suspend reporting forbearance or delinquencies caused by the disaster to the national credit bureaus.
HUD issued a reminder to FHA-approved mortgagees and servicers in light of the Presidential Declaration of a Major Disaster Area.  It stated that FHA-insured mortgages secured by properties within the disaster area are subject to a ninety day moratorium on foreclosures following the disaster.  HUD also provides mortgagees an automatic ninety day extension from the date of the moratorium expiration date to commence or recommence foreclosure action or evaluate a borrower under HUD's loss mitigation program.
All mortgage servicers that are currently servicing mortgages secured by properties within the disaster area should review the disaster relief guidelines of these entities in preparation for assisting homeowners with both temporary and long-term recovery efforts.
More information can be found here:
http://www.fanniemae.com/portal/media/corporate-news/2017/hurricane-forbearance-relief-6593.html.
http://www.freddiemac.com/blog/homeownership/20170829_aftermath_of_harvey.html.