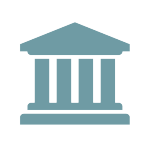 European Court of Justice Rules "Right to be Forgotten" Limited to the EU
The Court of Justice of the European Union recently held that Europe's "right to be forgotten" online privacy law can be applied only in the European Union. The right to be forgotten, or the right to erasure, allows individuals to request the deletion of personal information from online sources that the individual believes infringes on their right to privacy. The court's decision comes after a global technology company challenged a 2015 order by the French regulator, Commission Nationale de l'Informatique et des Libertés (CNIL), requiring the company to remove the links from the results on all of its search engine's domain name extensions—meaning worldwide removal. The company was then fined €100,000 for failure to comply with the formal notice within the prescribed time limit. The company appealed the decision before France's Conseil d'État (France's highest administrative court) arguing that the right to be forgotten "does not necessarily require that the links at issue are to be removed, without geographical limitation, from all its search engine's domain names." The Conseil d'État decided to refer several questions relating to the territorial scope of the right to be forgotten to the European Court of Justice.
In ruling that the technology company is not obligated to censor search results outside of the EU, the court found that many non-EU members do not recognize the right to be forgotten or take a different approach to the right. The court also found that the right is not absolute and must be weighed against other fundamental rights such as freedom of information. Further, the court stated that there is no evidence that the EU legislature intended to impose on search engine operators, such as the technology company, an obligation affecting the national versions of its search engine. Finally, the court recognized that currently search engine operators are not required to de-reference the results on all of their search engine's domain name extensions—only domain names corresponding to EU members' versions of the search engine.
France's Conseil d'État will now decide the case in accordance with the court's ruling.