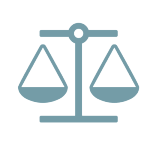 DOJ Sues Robocaller to Collect $9.9 Million FCC Fine
The U.S. Department of Justice recently filed a lawsuit against a white supremacist robocaller to collect a $9.9 million FCC fine for breaching the Truth in Caller ID Act. The robocaller, who "spoofed" calls to make them seem as if they were coming from local numbers, made thousands of racist and Anti-Semitic calls.
Among the almost 5,000 calls, the robocaller targeted residents of Charlottesville, VA, following an anti-racism protest. The calls also attempted to sway public opinion against Black and Jewish political candidates. The lawsuit asks the court to enforce the fine and for injunctive relief barring him from breaching the Truth in Caller ID Act with future spoofed calls.