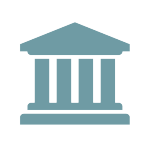 DOJ Says Businesses Have Flexibility in Complying with ADA Website Accessibility Requirements
The DOJ, responding to more than 100 House members calling for guidance and clarity regarding website accessibility requirements under the Americans with Disability Act (ADA), issued a letter saying that public accommodations have flexibility in complying with such requirements.
The response was the result of a June 2018 letter from Representatives Ted Budd and Lou Correa together with more than 100 other House members, telling the DOJ that "unresolved questions about the applicability of the ADA to websites as well as the Department's abandonment of the effort to write a rule defining website accessibility standards has created a liability hazard that directly affects businesses and the customers they serve."
In its response letter dated September 25, 2018, the DOJ said that, absent the adoption of a rulemaking with specific technical requirements for websites, "public accommodations have flexibility in how to comply with the ADA's general requirements of nondiscrimination and effective communication.  Accordingly, noncompliance with a voluntary technical standard for website accessibility does not necessarily indicate noncompliance with the ADA."
The text of the DOJ's letter may be found here.